Chiropractor St Charles IL
Welcome to Fox Valley Chiropractic in St. Charles. Our target is getting you rapid pain relief. We involve you in care to speed your recovery. The Fox Valley Chiropractic team's goal is to show you long term recovery and management for your condition.
We go beyond the spinal treatment programs of traditional chiropractic. We provide comprehensive programs that address all orthopedic conditions in the spine, arms, legs and head. The body works as a complex system. We a target all parts of that system. Giving you a faster and longer-term recovery.
Bringing this comprehensive recovery concept to St. Charles and the western suburbs has been and continues to be our mission. We will all have pain which prevents us from enjoying life. We're here to relieve that, prevent that, and keep you going.
Welcome to Fox Valley Chiropractic Physicians
We are conveniently located on East Main Street of St. Charles, next to Heines Brother's Green House, across the street from Don McQue Chevy. Getting to your doctor can be challenging. We have been on Main Street in St. Charles for over 30 years to make that easier for you.
I chose the St. Charles area because it felt like home. I was looking for an area that had a sense of community which is what the Fox Valley area and St. Charles embodies. I enjoy the pride people have in this community and have done my best to foster that. It has been a great place to raise my children and I plan on being around for a long time.
Getting people pain free and fostering health is what gets me going in the morning. Everyone deserves to be pain free and enjoy life. My team and I are here so you can.
Getting pain relief can be challenging. Many doctors and therapist keep doing the same treatments expecting a different result. If you don't feel better, the same treatment continues.
We continue adding and updating our treatment techniques. We specialize in the recovery of conditions which have not improved with regular medical, physical therapy and chiropractic care. When looking for a local chiropractor in St. Charles we want to make it easy, and your treatment effective. We go beyond chiropractic care. By providing physiotherapy, massage, Graston, Stecco Fascial Manipulation, home exercise programs and nutritional support we work hard at getting you better faster and better longer.
You can call us or schedule online. Sometimes you just have a question and don't need an appointment, call us to set up a free phone consultation. If you are concerned about our ability to help, schedule online for a free consultation, or leave us a question.
TRUSTED CHIROPRACTOR: READ OUR REVIEWS
HOW TO CHOOSE A St Charles CHIROPRACTOR
The following pointers can be useful in helping you find the best chiropractor for you in St Charles. Often times when people are looking for chiropractor in St Charles, they simply go straight to Google and choose the first result they see.
However, a chiropractor who is coming up first in a Google search should not automatically become your first choice for care. Consider the following steps to find the best chiropractor for you.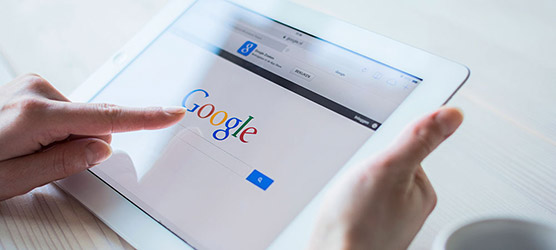 Time Needed: 5 minutes
Total Cost: USD 0.00
THE 4 SIMPLE STEPS TO CHOOSING A St Charles CHIROPRACTOR
Step 1: Start a Google Search
First, enter any of the options below in the search bar:
Chiropractor St Charles
Chiropractor 60174
Chiropractor near me
Best chiropractor in St Charles

Step 2: Check Out Their Website
The top St Charles chiropractors put just as much thought into their site as they do in their overall practice. In looking over their website, you should get a sense if they might be the best chiropractor for you.

Step 3: Read Their Reviews
Find the Google Business Page of a chiropractic office you are considering for care. It's one thing for a doctor to claim they can help, it's another to see patients leave their happy reviews providing proof.

Step 4: Call The Office
After getting a general overview of what the clinic offers, call the the office to see if they match the messaging that their site and Google My Business have portrayed. After a brief talk with the office, you will find out if they are the the right fit for your health goals.