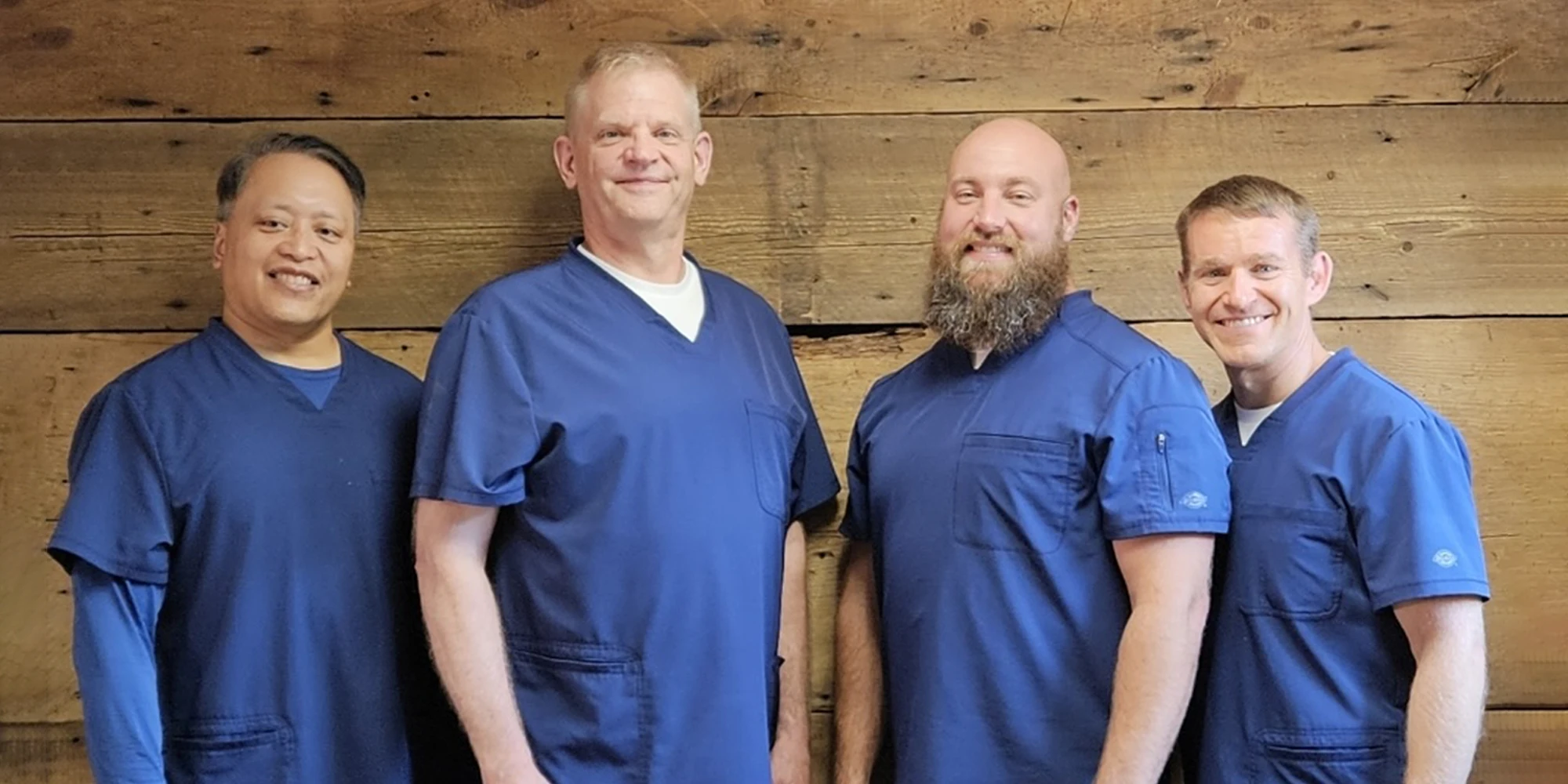 Let us help you on your path to
pain relief
Our 3-Pronged approach brings it all together for your Rapid Recovery
Let us help you on your path to
pain relief
Our 3-Pronged approach brings it all together for your Rapid Recovery
PAIN RELIEF WITH OUR 3-PRONGED APPROACH
Pain limits activities throughout your day, making life harder. Chronic pain ages your brain, making you old before your time. We have a sense of urgency and are focused on getting you better faster and helping you stay better longer.
Joints work as a team, with each one bending in harmony. From old injury, wear from aging, bad posture, and stress, joints become loose or stuck. When you move, the loose ones become looser, and do all the work because the stuck ones don't move. That causes pain. We adjust the stuck ones to make them work right, so they can all play nice, and each do their job without pain.
Soft tissue becomes dense, like a callous, in response to wear and injury. The soft tissue of your skin forms a callous when you overuse it. Inside, fascia wraps the soft tissue of muscle, tendon, ligament, and nerve just like skin. The fascia does not stretch, it only slides. The fascia gets dense (calloused) from wear. This makes the area feel hard, tight, immobile, and painful. Stecco Fascial Manipulation and Graston are two specialized techniques our doctors utilize to restore normal soft tissue movement. The result is pain relief, allowing the area to move pain free and be healthy.
Muscle only exist to hold together and move joints. Making them work in harmony, and turning them on at the brain level, is essential to initial recovery and long-term stability. Our personalized prescription exercise programs focus on what your body needs.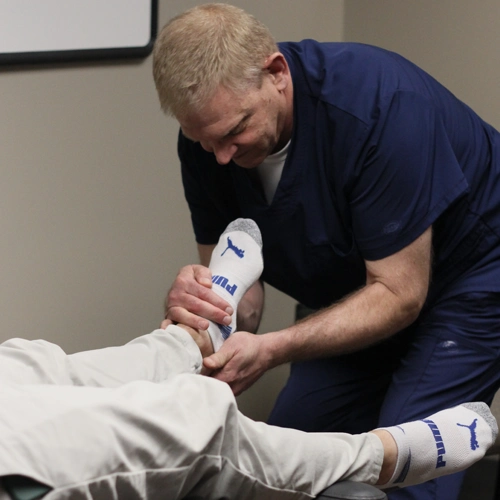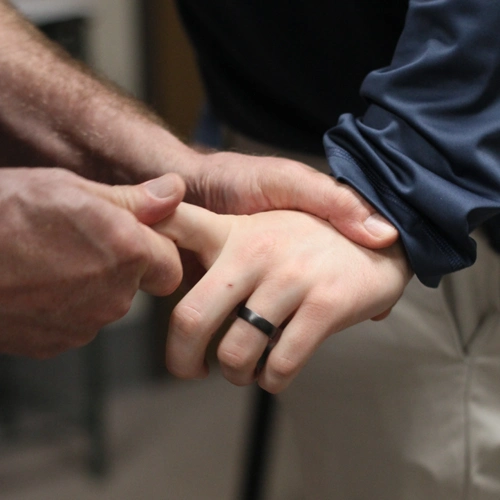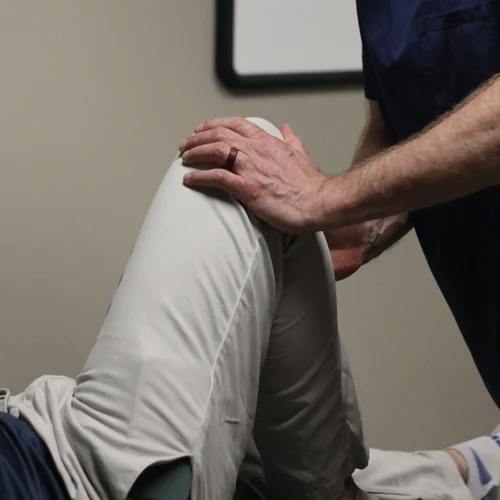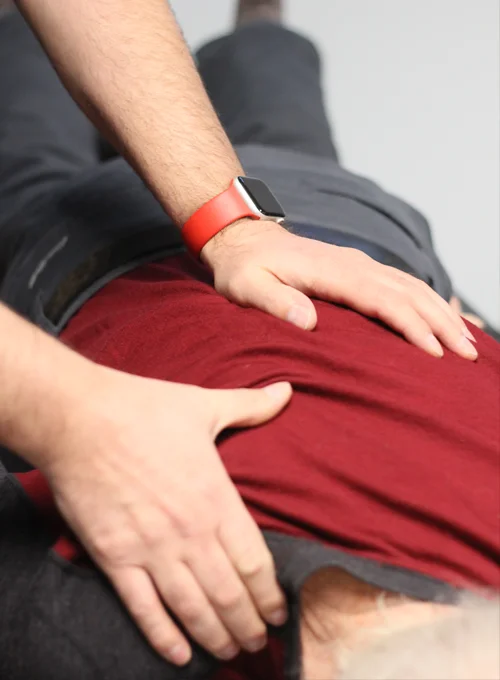 LOVING THE AREA AND AT HOME IN ST. CHARLES IL
I chose the St. Charles IL area because it felt like home. I was looking for an area that had a sense of community which is what the Fox Valley area and St. Charles IL embodies. I enjoy the pride people have in this community and have done my best to foster that. It has been a great place to raise my children and I plan on being around for a long time.
We are conveniently located on East Main Street St. Charles IL, next to Heines Brother's Green House, across the street from Don McQue Chevy. Getting to your doctor can be challenging. We have been on Main Street in St. Charles IL for over 30 years to make that easier for you.
OUR COMMITMENT TO YOU
We are committed to work with our patients to provide a personalized experience, focused on their rapid recovery and long-term success
Getting people pain free and fostering health is what gets me going in the morning. Everyone deserves to be pain-free and enjoy life. My team and I are here so you can feel your best.
Achieving patient pain relief can be challenging. Many doctors and therapists keep doing the same treatments expecting a different result. If you don't feel better, the same treatment continues. Our 7-visit average shows we're different.
We continue adding and updating our treatment techniques. We specialize in the recovery of conditions which have not improved with regular medical, physical therapy and chiropractic care. When looking for a local chiropractor in St. Charles IL we want to make it easy, and your treatment effective. We go beyond chiropractic care, we deliver physical therapy exercises, massage, Graston Technique, Stecco Fascial Manipulation, home exercise programs, and nutritional support.
All our education and work is about you. By providing short-term treatment and long-term recovery we optimize each patient's experience. Our goal, getting you better faster and keeping you better longer.
Call us or schedule online. Sometimes you just have a question and don't need an appointment, call us and set up a free phone consultation. If you are concerned about our ability to help, schedule online for a free consultation, or leave us a question.