Chiropractor St Charles IL
Get pain relief fast with the 3-Pronged Approach of our Rapid Recovery Difference. Selling treatments you don't need, scheduling you for countless visits, that's just not us.
---
Pain Relief with our 3-Pronged Approach
Specific Chiropractic Adjusting – Joints work as a team, with each one bending in harmony. From old injury, wear from aging, bad posture, and stress, joints become loose or stuck. When you move, the loose ones become looser, and do all the work because the stuck ones don't move. That causes pain. We adjust the stuck ones to make them work right, so they can all play nice, and each do their job without pain.
Doctor Massage – Soft tissue becomes dense, like a callous, in response to wear and injury. The soft tissue of your skin forms a callous when you overuse it. Inside, fascia wraps the soft tissue of muscle, tendon, ligament, and nerve just like skin. The fascia does not stretch, it only slides. The fascia gets dense (calloused) from wear. This makes the area feel hard, tight, immobile, and painful. Stecco Fascial Manipulation and Graston are two specialized techniques our doctors utilize to restore normal soft tissue movement. The result is pain relief, allowing the area to move pain free and be healthy.
Targeted restorative exercises – Muscle only exist to hold together and move joints. Making them work inharmony, and turning them on at the brain level, is essential to initial recovery and long-term stability. Our personalized prescription exercise programs focus on what your body needs.
Pain limits activities throughout your day, making life harder. Chronic pain ages your brain, making you old before your time. We have a sense of urgency and are focused on getting you better faster and helping you stay better longer.
The doctors at Fox Valley Chiropractic Physicians, just think differently. We offer outstanding chiropractic care coupled with an innovative and progressive approach, The Rapid Recovery Difference. There is no one else in the St. Charles area as focused on your recovery, and respectful of your time and money, than us. The average number of treatments a patient receives for a painful condition in the western suburbs, and greater Chicago area, is 19. Our average is 7. That's something we are proud of and work hard to maintain.
TRUSTED CHIROPRACTOR: READ OUR REVIEWS
HOW TO CHOOSE A St Charles CHIROPRACTOR
The following pointers can be useful in helping you find the best chiropractor for you in St Charles. Often times when people are looking for chiropractor in St Charles, they simply go straight to Google and choose the first result they see.
However, a chiropractor who is coming up first in a Google search should not automatically become your first choice for care. Consider the following steps to find the best chiropractor for you.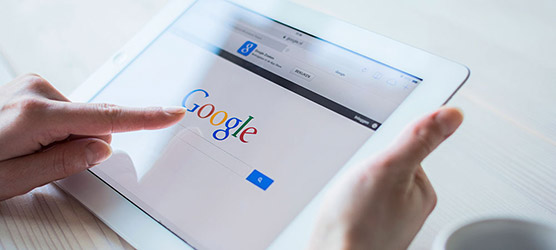 Time Needed: 5 minutes
Total Cost: USD 0.00
THE 4 SIMPLE STEPS TO CHOOSING A St Charles CHIROPRACTOR
Step 1: Start a Google Search
First, enter any of the options below in the search bar:
Chiropractor St Charles
Chiropractor 60174
Chiropractor near me
Best chiropractor in St Charles

Step 2: Check Out Their Website
The top St Charles chiropractors put just as much thought into their site as they do in their overall practice. In looking over their website, you should get a sense if they might be the best chiropractor for you.

Step 3: Read Their Reviews
Find the Google Business Page of a chiropractic office you are considering for care. It's one thing for a doctor to claim they can help, it's another to see patients leave their happy reviews providing proof.

Step 4: Call The Office
After getting a general overview of what the clinic offers, call the the office to see if they match the messaging that their site and Google My Business have portrayed. After a brief talk with the office, you will find out if they are the the right fit for your health goals.