Chiropractor St Charles IL
The Rapid Recovery Difference is what sets us apart and gets you better faster.
Selling treatments you don't need, scheduling you for countless visits, that's just not us.
---
The Rapid Recovery Difference gets the pain relief you deserve
Our St Charles chiropractors dig deep to understand the complex nature of your condition.
Creation of your personalized recovery plan. For most of our patients, this means recovery in 7 or fewer visits.
Your personalized recovery plan is delivered using our innovative, Doctor led model. This includes hands-on care, education and your involvement.
As you recover, we perform daily session evaluation to progress your treatment, targeting successful and rapid recovery.
Releasing you from care is essential. Throughout the process we have empowered you with tools for long-term success.
The doctors at Fox Valley Chiropractic Physicians, just think differently. We offer outstanding chiropractic care coupled with an innovative and progressive approach, The Rapid Recovery Difference. There is no one else in the St. Charles area as focused on your recovery, and respectful of your time and money, than us.
The average number of treatments a patient receives for a painful condition in the western suburbs, and greater Chicago area, is 19. Our average is 7. That's something we are proud of, and work hard to maintain.
TRUSTED CHIROPRACTOR: READ OUR REVIEWS
HOW TO CHOOSE A St Charles CHIROPRACTOR
The following pointers can be useful in helping you find the best chiropractor for you in St Charles. Often times when people are looking for chiropractor in St Charles, they simply go straight to Google and choose the first result they see.
However, a chiropractor who is coming up first in a Google search should not automatically become your first choice for care. Consider the following steps to find the best chiropractor for you.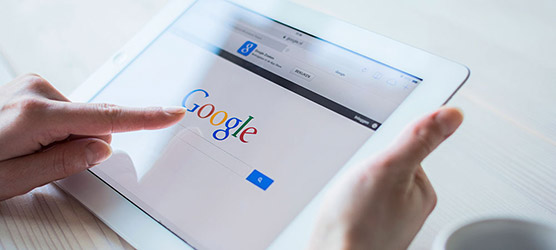 Time Needed: 5 minutes
Total Cost: USD 0.00
THE 4 SIMPLE STEPS TO CHOOSING A St Charles CHIROPRACTOR
Step 1: Start a Google Search
First, enter any of the options below in the search bar:
Chiropractor St Charles
Chiropractor 60174
Chiropractor near me
Best chiropractor in St Charles

Step 2: Check Out Their Website
The top St Charles chiropractors put just as much thought into their site as they do in their overall practice. In looking over their website, you should get a sense if they might be the best chiropractor for you.

Step 3: Read Their Reviews
Find the Google Business Page of a chiropractic office you are considering for care. It's one thing for a doctor to claim they can help, it's another to see patients leave their happy reviews providing proof.

Step 4: Call The Office
After getting a general overview of what the clinic offers, call the the office to see if they match the messaging that their site and Google My Business have portrayed. After a brief talk with the office, you will find out if they are the the right fit for your health goals.